a secret held like ivy clinging to a wall
sparkle pool
my mind exists in you,
last shadow lies
if you knew
i wander thru 'out truth
dusk assembles the lie well,
and dew icy covets
rearranging the lonely view
would the tail of my meander
or the gulped gaze
enlighten the immersed detective?
i ghost lightly across brow, undetected
think self into glistening,
ether shared
upon muscle existence
rubescent edges suede
the dreamed of horizon
a composite wish for existing
there are whispers at the root
but breezes to anyone who listens,
no one hears my words highly soaring
complacent lids
mine are on honeysuckle shimmer,
should you glance closer
my bee fuel quivers
but the cloth of deceit
is long as it is deep
a borrowed sea, a counterfeit,
a smokescreen silhouette
you'll not be aware
of the nectar i pursue,
i repeat myself in sugar
and fulfill by deceiving gloom
pale summer
curls around the heart's ghostly gleam
like a meniscus of air
that cannot be swallowed
sparkle pool
raindrops gather,
long since the sunshine departed





mermaid of zennor
where wave and sun
crash and bleed
a wretched lament
of seagull screams
secret enchantment
tumbles butterfly wings
her unforgiving ocean is fathomless to all
who sail
or
drift
or
float
or
drown
the gleamed surface assassin
in eroded strange words
sea spoken winds
caress the sentinel cliffs,
there, draped in seaweed brine
she dwells beneath the maelstrom tides
fluid sequins repeat gleam folding
fingertips slow lapse beckon, and mathey
bound by spell's wanton beauty, wends his
silver lit footsteps to the cliff's undivided root,
of his passing, there was no forensic clue
there was hindered mercurial swirl
much shimmering wounds,
moonlit daggers every moss hand print,
ignore soft lung breezes and swooned
barren, her aching rock shore
strums palest summer enticement
involving heaven to turn last air to quartz
a silhouette swallowed
by the water's mute muscle
listen
heartbeat echoes voice thru' moonlight entangle
come swallow the sea between my legs
be the forever flotsam of my sea
"i am ether now"

in a most drowned shell

in which the sea flows
your abnormal skin
concaved to where a hollow dwells,
oceanic crumbled breast
between lands rugged end
vascular, converging
as the nile in veins
they flow towards you
the ever-beating heart
forever rippling folding glass
perpetual past and aftermath,
all comes gushing into jeweled brine
mermaid, myth and the like
glistening flies
where edges begin,
waves broke obsidian
till horizon touched sky
synchronized sparkle by moon glistened scheme
she does rouse your cool blood
but ignore the sun who swallows
the entirety of phantom-less heaven
oh raindrop gatherer
meniscus keeper,
what soars
can easily drown
abhorrent swans glide
coral skyscrapers,
aquarium of ghosting
your surface unbroken
explicit sunbeams roar
but cannot reach
even by brightest inertia
shipwreck silence kept asleep
a swarm of sighs
liquid constellations glint
an aquamarine ladle
tomb grey, then nautical green
the snarling gale
interrupts silver gazed mirrors,
trespassers in blind vessels
wary of siren peril
and terrestrial as i am
i no longer fulfill treason
that washes through your polluted corpse,
such are farewells
in shells, your oh so distant voice
held amongst brittle labyrinths
for me to cherish upon land
dry of your watery floors
childhood amongst the incestuous slither of
playful
snakes
shriek and slashed, the wind with it's tongue lashed whips
howled breezes migraine under floorboards
echo curses sprawl tinder crimson delirium,
unheard branches crackle shouting fingertips on
the grey abysmal window
tantrums, thick voices boom
supersonic thru' defiant air
shatter the third word assault
murder the axe meant stare
razor blade aim
the sitting room curdled
one throat defeated
weird silences interrupted by wrists
a squeezed ghost of glass slivers
upwards you sprang
lethal tiger claws,
shattering what make believe
childhood carefully wrought
cyclops
cyclops and your face
no matter how softly angelic
was disturbed with likely erased
enchanted remnant
each contour with finger followed
until swallowed,
insatiable swoons desire with
hailstone shortened spoons, crumpling deformed
desperate act "love" loosely wired
each pool of sweat
know the meaning of,
a hummingbird whirr
from three eyelid flutter,
such ugliness shudders
corpse-like moments
passion's embrace
to rekindle again,
again and
the lurch of one thousand
famined yearnings
cinder thru' heart so fragrant and so killed
shroud medusa intends lust
to suicidal brink or be spilled,
tho' as creatures of depth
shall we not slip
behind skeleton masks, unavenged
we are outcast eyesores
peripheral nuisances, a
womb cull for pink dna
hole filled sewage and sin
obeying the penis tree
beware those mire admirers
disown them or better for disco, gas them,
small wonder we are lonely
ghosting one anothers fingerprints
alliances seldom meant
we are organized angels
habitual whores, truly bent
a calm beneath ice
below a shell purist white
there dwells calm beneath ice
think stretched swan horizon
a gossamer tear thru' the mind
a removed sky
bleached manta rays upon sighs
followers of dead rooms
a cerebral invite
cellophane quiet
stops the world still
spires,
radio inspired mouth engines,
echo
noise on pause or killed
dreams out wander gloom,
swooning angels slump thru' glittering beds
feint corpses float windowpanes
an arctic eyelid
between memory spaces
silences strewn on fade
dusk is forever placed
to whisper or to vanish
this is where, hushed
i feel so utterly alone
and
abandoned from every touch
vanity crush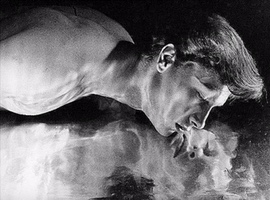 hate you own dna,
refurbished soul
with go faster chrome,
people are bored protein holes
i honeycomb mine
with dreaming,
never felt this
immersed
slim gloss wrists
sacrificial page altars,
too many starved poses
under preening meniscus
a stare imprints
onto filthy glitter,
does the returning gaze
make you feel pretty or dirtier?
persuasive mirror,
acquiring angels
masturbate narcissus,
greener grows envy
refocus constellations
adore the glanced returned,
noise thin skirts
crease the man into a bruised sleeve
porous others eyed but
looking is vertigo,
ignore silver wincing
ugly is beautiful grimacing
i am suited to
a stare-less world,
you make me hollow
unfurl your cunt elsewhere
ok? no it's disarray
a planet spilt,
mouth consuming mouth
eat your own sinister hole
seduce your self,
neutropenic film on
aging ether
there is no necessary breather
wrongly wired sushi
when all reflects
is withered,
salute two fingers whilst splinters
there this lie
that drapes the sore
reader, you are unworthy
of bright ether
why is need food to
blink into somebody new?
murder the hen so
a revealed swan may be born
unbending glare begs addictive eyes,
vanity contorts warped dwarves into gulped beauty
a lousy adonis or venus in a dubious sling,
accessorize slow downfalls thru' misery
where are the versace poor?
in suicidal discredit
stare inward a selfish caress
or an arrogant smile,
your wither will be so worthwhile
climate of chills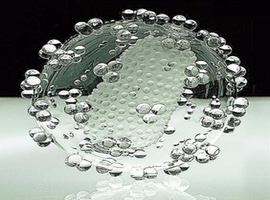 teenage lilies falter
abrupt mouths cease,
the advert is appalled
at their ghosts
gloom seeped screens
is the horizon view
young coffin lids?
wept a diamond... as i weep in throe of ice
frozen soaked in playrooms cold
where warmth should gnaw our fragile holes,
pleasure grenades with us no more
protein is stained
we, the young, etched with cobwebs
hang dying or dead things
for the television's mesmerism,
sexual meadows flecked
viral accomplices
we shell our misfortune heads
in amongst casual beds
we caress one another over cliff edge,
twilight shall we fall
numb and listless
like gaunt leaves ghost
the sigh-less
creased lives
protein gamblers
close to coffin lids,
bamboo sick fingers and
shadow following coughs,
we are wandered by many
secret winters, ambushed artery arenas
in towers tall
where i gossamer exile
in splendid isolation
to watch you fall thin
this fallow season
gallant nectar slain on the vein
buried beneath lead leaves
starved off affection
the veil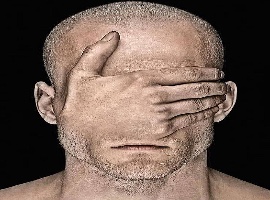 absurd here
feelings soar
then resolve
under disruptive bough
how to keep the headlines
hushed or sparse
stared to stars
beneath nightly mouths,
imaginary exhales
burns the bed under
here in visual form
then completely dissolved
abandoned from comments
stood lonelier still
can you connect the holes?
make the smokescreen clear?
watched miniscule ripples
i'd lie in your muscular grasses
to suffocate on sodden trousers
mute blissful corpses
friendships are for burden
yearn you to wander thru' me
sperm managed furnaces
and awkward caresses,
disarm those radars
murder these detectives
there are swarms intended
to unnerve the hive's natural balance,
sneak into a slice of my heart
prepare for ignorance
are eyes readable map imprints?
do you interpret my blood's menace
or the shard i wish to swallow?
is my shadow so worthwhile to follow?
and the crowd is gulping one another
words are shot and reappear as anger,
am i fingers thru' my throat
or a romance on stealth?
there is a smile
that no one knows,
a secret curve where tainted nectar hurts
but it's the sweetness of it's maleness i serve
i'd rearrange heaven
or usurp the half lit wife
this world of unsavory moonbeams,
discover me, i silhouette, disgraced but untraceable
charon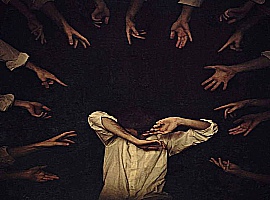 my husband is skeletal
a white hot limb
starved of spring
we met in a gaunt café
where the coffee was sour
it's grey people incomplete
was wowed by peripheral thirst
that deepened daggers as he looked,
a swirl of dead crows in his midst
oh how i swooned under coffin lid
took me to the first bed
watched a person pass thru' labyrinth lit,
heard a lung cease
the daughter's sobs cried like birds
there on the fourteenth bed
no liver could respond
twelve cups of anti-freeze
a lifetime's dreaming worth then gone
a startled car kills a child
the driver creased with tears
suspected heart attack reaches from within
departing is for everyone
houdini few with sleeping pills
became their own exit,
where do wandered folk go?
there is a bar named "limbo"
got me drunk on "erebus"
a dead finger for a cocktail stick
i see you roam the dance floor
oblique with bare bloomed wreathes
each bud of rust, seldom can summer
be remembered
coins for terminal destination
one shadowed wrist one distorted moonbeam
lifetime footsteps decease
mine is a guaranteed hole,
the queue is unbroken
whilst he is my shadow
my husband is an absolute dresser
in coat of flowing disturbed ashes
his stare interrupts eyelids
my journey of dreamless forever
far from this
i cannot conquer my own dreaming
wanting seems fortified into not happening,
there like a wisp of hopefulness then
sparse as mismanaged ether vanished
despair appears to flow at will thru' trees
allowing night into so many an eye,
alliances kite the mind, when all appears soaring,
the idea is disrupted or destroyed
no man can borrow the lifetime of another
no man wants a coffin lid sky or
achievable nothing from the day of being born
belonging to boredom and slick sleeps to awaken from
another fucked over sun in ill polluted gowns,
wrists in watch bondage announce employee arrival
allegiance to mundane bank accounts, sour your soul dull
bland buildings employ doldrum armies under risk free domes
let the sky bury itself, its too full of discarded holes,
we've bottled the seasons into one of blandness and blank
manipulate the witless swarm, addicted to long term euthanasia shows
could resume a rainbow or assume cocoon protection
if i could chloroform daily existence
far from this