exit to alzheimer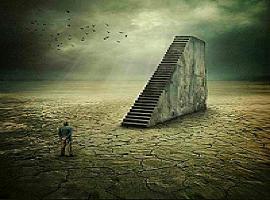 bowed-swollen-cripple-
creak-woe accepts
broken, tans furnish
stood corpses well
abundant oxides
retire. all excelled
burnish become capillary
archives, skeleton apparel
chlorophyll taken theatres
bleed at the wind's taking,
a separate sigh for each groan
this pigmented museum
weed proud over bee
empire, thistle stranglers
such purple importance
stiffen upon skinny wither
chaffinch abode dark-
as crows where the
phantom foetuses roam,
shrill silence expects no-one
where breezes deny
wakefulness, far gone
residues of honey
are deep, deep inches
a pronounced slumber
cemetery nurture,
a quiet bell sits
like a launched tongue,
gossamer prowlers between
each sat up headstone
a grey so stooped
a mercenary yawned suit,
bramble thick planets
such berry pursued ink
a dead architect falls,
callouses have gone over,
pantries of alert fungus
exact dissolving cities
rot has a script
a stealth unseen
thumbs, an incentive
to squabble stagnant
those pregnant ponds are
now bereft cots for
the reeds to chafe
in emptied whispering
quit this medley of cadavers
seeped with indistinct edges,
quit their melancholic song
that undoes sutures and hinges
to death with you all
those curled in stasis
or lazed in rotten bandages
of awkward summer
apprentice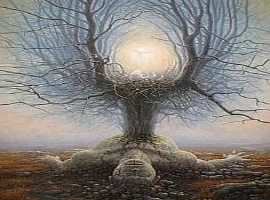 softly worked atoms until
the bland shore increases width
richly worded and unfolding
from creamy sea cartons of surf
grey occasional poets seethe,
how do you copy a nerve
in prose? your pen usurps
its ink, a-reef-sudden-aneurysm
all out pages become
servants rid of blank
rectangles filled with
tenderly meant scratches
deep stars everywhere
for voyeurs to exact upon,
a voltage to sait
and fulfil gazes
i turn your pages like years
"repeat-literary-hinges"
no rust or boredom can offend
fresh off the finger when written
wants to get into your bones,
persevere with those molecules
the idea hums until convincing
each axis to explode
about to read what made
your protein exhibit such
strict nectar, such a
strangled uniform
a lament illustrator or a
bee crooked home, an
intrusive stranger or
sad-eyed-whispering-persona
all sadnesses about to be roamed
can you fill the sky with enough holes?
yes, a honeycomb of rain
dusk upon every word-pour-out
who will buy your successful angst?
anyone? corpse people in
gothic ashtrays? the swan necked
beautiful? those who repeat tears? perhaps