love me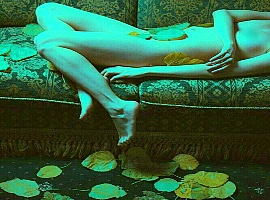 i am not solved
by your returning glare
of saturated sparkle
love me
oh curved universe
of image reversal
of beaten petals
smoothed out metals
a glass vertical pond
i give my gaze
appealing wander
but ruin is about every pause
return to your deepness
of infinite view, a fountain
never to have spilt
beyond thin hanging
disposable thunder
every appearance in gauze
the longing ache to be loved
the longing want to be someone
desire, it's lust, their futile ghosts
flee tepid warmth into coldness
and snuff out their intuitive spark
a moth in night flight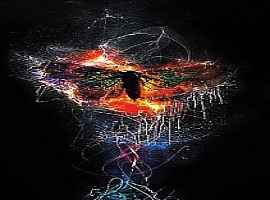 small humming sounds
all whirring wings
caution from mayhem
where the night jar sings
aloft shouting owl
and vixen bark
thru' crippled branch
from drowsy lark
beckon headlights suicidal wink
come false bird, velvet unheard
thru' gossamer sleeps
hallucinated seas
amidst breathlessness
drifts black night cinder
where death weeps
her nightshade fingers
fake firefly in nocturnal cloaked throe
madly swoons thru' blaring lit gold,
shadowing roots thru' home
my frost window abode
glances exchange this uncertain night,
the shroud which we both stare, exiled,
you, mosaic eyed into,
and i, in depths out of
you seduced by untrue fire
condemned to mesmerize
until spiders
have you murdered
and me upon which countless unfulfilled wishes breathe,
should they learn of flight
as damaged sighs they would flutter
the slender cracked iris
burning thru' out mismanaged desire
the onyx womb-an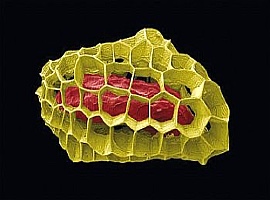 honey explicit suit
drips his format into most feminine kiln,
shakes the last stars
from trouser vertical smile
oh absurd swoon (muscles in repeat shudder)
both gazers soar,
so delete this mood
with synchronized removal
she's indigo weathers
in seismic applause,
loneliness is a wound
no amount of crowding will undo
the fragrant room creased ruby soil
four folded floors, a gleam less prism
a heartbeat's red rhythm for us to drift in
to flotsam fall honeycomb wall
oh dull bright everywhere
absorbed in flesh like throe and spasm
it's seamstress oh how it writhed almost broken, we strummed it's violet discord
until oneness unites each sphere
a clay lounge
of confiscated senses,
we trod as aliens but felt quite at home,
inside, our wishes, our demands were being met blind
cocooned cosmos
of wet capillary dresses,
no winter to harm us
or horizon to wander
there's an eddy of secret
sighing, a constant stream
of see thru'
no visitor can intrude
an arch of warm discolour
there the protein nets fully wince with shimmer,
we peer from circular oceans
in infancy, a poem of stray atoms
breath in a pendulum's swing
this space that separates silence,
balancing we strode
the blackness to this throat
voices on bright shouting
the tallest ceiling,
and stainless steel glee
ufo's repeating
the cocoon sad with winter
exposed flowers on the wither
but heart shaped persons
delete our strings towards home fading
the hourglass which we spill
from seed to imago
transparent as an image
window spilt
drowsy, then swept as sea horses in a tide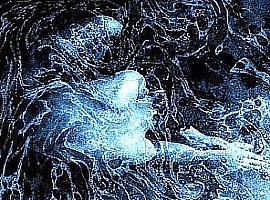 slow dew apparel
hasten slower,
mellow mallow
interrupts the horizon's jagged
watched grasses laze
breeze leafing,
consider sleeping
bees on subdued hum
there yawns a wave
onto grey idyllic shores,
silent floors
sunbeam gather
upon eyelids
heavy thumbs,
noise is taken
where sound is gone
dreamless drifting cloud
drifting gossamer wakes
of cascades and other soothing calms
we slumber a shell's spiral width
tumbling shallows, then further honey deeps
sounding spider lace sighs
completing our velvet canyon leaps
lullaby disarmed
we stir like fish disturbed
by glittering heron gaze
a scattering of scale
sea horse sudden mayhem
a stir of manta rays,
ink quick hares thru'
dandelion skyscrapers chase
burst buds frantic awakening
escape sleep's narcotic fastening
we gasp from ether
and shatter the shell's ambient grip
apparent rain is quick
hasten quicker,
faster labyrinths blur past
the poet stood over a tear
dark horses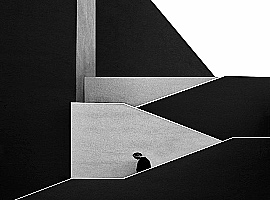 gather assassin and
trespass in thru'
ambient crack or distorted sleeve
in thru' broken wonderful
a wave of curved night broke,
repeated heads in bruised worried rooms
corpses extend their lifetime sleeps
from this rehearsed nerve
i grew dead
day of hourly holes
swallows as airplanes fall,
i wither all those on soar
a sunlit afternoon
but removed
too shadow swooned
black lids, succumb under,
nectar in song
feels wrong
the forecast gave bright adolescent weather
everyone in lustful glamour,
words on sparkle from one another
cheerful kites outdo the sky's warm announcing,
where is the rain
to inhabit?
i want birdsong muzzled
and laughter
drained of every colour
those on sunshine
de-smile
here every sharp edge is faded
every yearning expired
kill the optimist
drown the positive,
expire from day time's loneliness
and sleep broken
flailed by the serpent's tongue
this heart tonight is dark
it's direction leads to damnation
and sexual constellation,
we all need protein salvation
instead of newspaper annihilation
YOU
murdered the man too young
at his similar roots,
YOU
exclude
by readable wounding
by alienation
YOU
gave sapphire enough hurt
to wander suicidal sites
a terminal finale for newsprint to wonder
tonight the heart is sprawled
where obscene gazing crawlers
collecting dna as it's offered,
lie amongst the married
stood like a pink assassin
half a supposed feeling
distracted and speeding,
instinct crucifies a fellow
over horizontal tree
whilst ghost suitors wander freely
violated by
numerous eyes
and
loving the radar's deep stare
silence met and meant, speaking is for breezes
disallow names, accept polite rape
there's a silhouette in every pocket
wanting to be nailed
kisses prohibited
a museum of holes
loneliness exhibited,
the howling "O"
squandered pip waste
onto the weed rubbed ground,
moon fluid on the latest fetish
once aimed then departed
do the dice
of hiv
we try in vain to snare love's firefly heart
but deceit is a coat worn by many a smile
twilight almost fused unseeing lids
moth ambush, fly squadron audiences,
mouths on continual voltage
keep repeating "starling young gulpers"
only to re-desire again
to orally re-offend, where's the anchor in your trousers?
the thin line the spider spins,
footsteps memory ghosts, loneliness is like
the death of a close friend
or realising, there is no one
this heart tonight is shaken by the hardest insert
hurting beyond newly acquired bruises,
a tally of fourteen and still the mouth is more
come invest your poison thru' out me
aftermath everywhere upon infected floors
onwards to oblivion
the motor way i maelstrom down
there the sculpted dead ply their stares
withered ones increasing by the month
passive lightning
lights up their stained eyes,
to feel the stench that love demands
until curses come possession to take command
there is a noose of want
thinking of skirts whilst lifting shirts
"cock will do when cunt is none"
valentine
be mine
eternally
valentine
entwine suffocation's deviant trip
dine upon a lover's interference,
corpses indigo with bliss
let nerves uncurl pubic furious fires,
a gossamer bird taken to the sip
of a gilded meniscus
be my valentine and rot amongst chocolate, mildew and mould
disposable roses are for no one
valentine, be mine, your soul is earned to be
borrowed
be mine until quite old, and memories are antique
together we can painstakingly gather the arthritic bother
of our bones
draw love's collapsable heart until angina pulls
such blood promise apart
we can view the burning metropolis until
despair threatens us into a place of erasing
beheaded love letters burnt at their paper stakes
their fingerprints scattered into a shallow card grave
i'll throw your love into hell, i'm still waiting your thaw
until tomorrow is rotten
and milk turns into night,
when amethyst is eroded
and the last star is draped spider webs
i'm still waiting
neither with face nor eye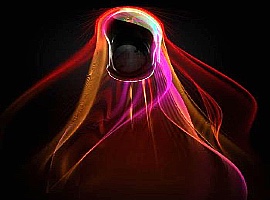 the light
cooled to a mere gem,
static, cloaked
in a vast hood
of tranquil, plush veils
comes slumber
to have the living forsake
and nocturne peers lustful
the great charcoal rims of night
eagerly awaiting to pour an army
neither with face nor eye
pale red pictures of home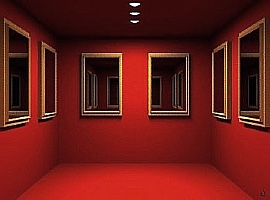 hollowness rings empty
yet fond,
memory ripples vaguely sigh
over millpond
this no ordinary alcove
a rainbow sprang from
haven no more
a feathered nest longing,
may as well be made
coin
or quartz
or granite tor
mother
remember the closeness
of thoughts, two entwined
synapsed weathers sparkle along the spine,
blind gazing sphere lagoon
joined to your mind, in situ, snug fit cocoon
my untimely rhythms
banging against bone
the heel of which you feel no more
red heaven remembered
feint as daylight moonbeams
surrender
this estuary divided
punctual curlews flown,
atoms vanished within
the space of a yawn
a trace of kisses
on the wind well meant
the direction is wrong
the echo unmet
mother, i miss your hot blood
the red wallpaper glow
not forgetting your heartbeat strobe
pale red pictures of home
carved figure of brother and saliva
mild climate thought brood
sometimes a strangle noose
sometimes delicious in it's ooze
sometimes gnawing frost
more often
rotten disgust
pink scars
alienated by god's swarming,
biblical towers, suspect and lied from
sunday's in straight jacket suits compress
the firefly into a squeezed kill,
execute the truth
oh i'm stood
at the end of childhood,
a constant tooth
hammering thru' the heart's lid
i forfeit my old dna
seismic protein won't alter
this is a single footstep not chosen
amidst cormorant wings of confusion
so it was,
gloom, extended
thru' every stared window
now, what was a hill
of stop signs
a canyon of ignorance
either side,
blackberry stains
upon my groin !
i am my own weather to succeed
but it's the hurt of
not having,
itself a poison
and silence whispers delight
to my porous jack o' hearts,
delight that is tampered with,
every romance is out of place
like a smile at a funeral
i created masks, developed veils
to no avail
the bed is strangely
arctic
ruin upon the glossy page
the failed always sleep in my arms
within two sleepers
a fist made from mother
a loneliness keeper
over gazed
opal stealer,
what will it take
to feed you
desire
is a self explicit circle,
there's ammunition in every groin
red scenic muscle
inflammable snake between the orchid's split
sparks secure
nerves to reanimate sin
realism pictures
excite the muffled engine
they serve burning for brief whiles
stumbling from one sex to broken other
another sleepless infected occasion
to fleshes out carved figures
surreal confrontation
crawl inside another lone night,
another blight blights him of his disguise
and he is carved
truly as one so alone and discarded
premonition
the shore is sighed over
listen to waking
dew shrugged grasses
momentum of wings
and trees that extend thru' heaven
where is idyllic?
paradise cancelled
suddenly the day
is broken
polluted voices
inhabit the addictive world
let us inherit
grey air