swept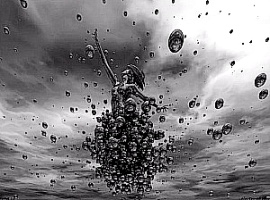 incite circles

to expel lines,

maelstrom muddle

an insert of gales
stood if

standing could be

achieved, atoms

blown off mountain peaks
sloth is

rushed at

with hurry,

rid me of death
no sleep is

permafrost deep,

allow the roots

to waspish struggle
exact quiet

is roared,

no leaf is statue

on each bed
cacophony

numbs the violets

as they appear

purple noises
throw honey to

the stars,

there is nothing poised

but to flower fling
lungs have

turned outwards,

glistening

freedom
imbue

slumber

residue

to free fall
thru' gloss horizons

hearts re-petal taken to

perform such colour

unseen before
swept
towards ending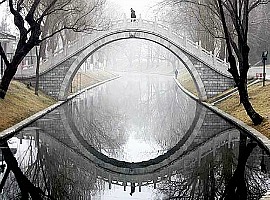 silence

is a sound,

a softened noise

it's stillness aches
the wall fastened

clock has stopped

persistence

reminding
snowflake circles

the past

of copious days

spilt
the meadow is

faded and

sunsets build

into draped ashes
the listener

forsakes voices on

tape, delete such

eased vocals
if perfect falling

is to sleep,

grey gauze thumbs

the conscience
and ether is paused,

no exhale

but scattered letters

in small written fonts
reformed rapture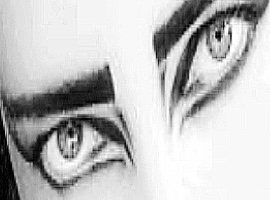 thought you gone

caressed away by a nineties storm

and kissed thru' with

lightning swords
cascaded skies

and deleted applause

an echo into selfish

oyster withdrew
misfortune brought

upon sorrowful wings

a womanly form

frozen in a mortuary robe
bells drop, invite silence

birds ruin every song,

each heart gave up belonging

a noose carved in swans
sought decay, decadence

listened to glistening dragons

soaring abandon on tracks
moth made heirlooms

so surreal

imperfect sculptures

unfinished how i feel
so slides in moonbeam pulses

and rainbows gape wide

gild me with your separating sighs
it was the decade that broke

and left love hollowed out

curled into the frost of a peculiar rose
now bare of bones

and trumpets persist

to moan, each hybrid

clone in danceable

squadrons perform the

same ghost
each copious muse hangs

from their possessed idol,

like necks from a bough

incest copies itself
i thought wounds over grown

and tuneless whispers upon winds,

annoying harps and bellowing

anorexic sleeves reissued for resale
a phantom of romance

i met her once

stood upon flattened pines

her gaze one of blades
she sang into my heart

made it stiff with loveliness

and cut the roots from

each and every crocus
archives burst

and cymbals sliver

musical serpents
this mind

dewdrop drips,

ill met kisses

nectars the walls

inside of dream houses
by a frozen midair sigh

icicle words and

hitchcock ism

suspicious alongside
now the rivers run riot

and angels pissed on the wing,

be gone from lamenting

a thorn re-risen

and statues model
unbury the hidden,

turn up the vinyl's scratches

and disturb ravens from

their gothic skies
bluish blink capsule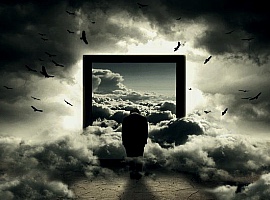 what you perceive as loneliness
and holes to swallow horizons
is a capsule self made sunshine
swoon you others in orchestrated
sleeps when waking is being dead,
and swarms are being copied to replace
everyone else by name
i am not near to affection or robust
sexual allegiance, defy the gravity of
popular existence
habitual ether has it's own suffocation
i like mine without a sky or interrupting
voices
of silence i am rapt by it's graveyard gossamer,
archives of who i've touched and who
i've owned, all vanished rainbows now
immerse this slow adult dive, into a
shroud of complicated fingers no
observer will unravel
you think jagged, a winter of my own
making, no amount of gloom is worth
the sorrow i roam
but i think smooth, of buds i tend to
burst against the greyness, admire
summer with a longing for shade

lost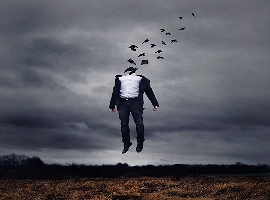 there is a road
gazed left
the right of which
secures notice
signposts are
stood people in
their vast
rusts
up to the throats
with treacle
meniscus's
stood in
separate
gazes, rapt in dark places
to go is
to be gone,
a clock snatched
is a lifetime
not where you think
the horizon is, i am that
shadow behind me
which turn to roam
a motorway of leaf churns
or a deceptive lane of dusk
rooted ceiling,
bed's where sleep falls
a skyless floor
numb feelers
are folk too bored
to yawn
holes for loneliness
to take hold of
like senses torn between two seagulls or numbed with tequila
the month the yuletide bringer brings
how many sleeps
before expectant faces?
dull trees become
sudden constellations
countdown calendars
hurtle, what's behind
each chocolate window?
a snowflake collar or
abundant reindeer?
there's bobble hats with
miniature gloves, but some
hearts still instigate their own frost
pinched rosebud cheeks
and cinnamon daubed air,
too many mouths
are coveted by scarves
dilated blood
excitable childhood
glimpse white magical
beards
copious mistletoe stunts
upon ceilings, whose to approach
opal perfection?
the dusk of his shyness
there are chestnut counters
and stollen larders,
baubles of stupefying colours,
glitter, twinkle this onto forever
pocket full of snow
now that scarves
announce to necks
inclement weather
easy rust blushes thru'
branches, litter your
incoherent handprints
for lovers
to wade thru' or
strolling to ignore
gone
gruesome slit pumpkins
sill posing
gone
bonfire gazes and
firework entrails
cheerful shelves
appear christmas
by tinsel stealth
glitter, seas the aisles
seizes every childhood sparkle,
cashier swarmed tills
multi-coloured full stops
possess trees, punctuate
thru' out night's cinderous seep
blazed bulbs like possessive
hedonistic fairies all manner
of iridescent rainbow
think cinnamon edges
nutmeg swirled foams,
children lit up anticipation
written and lists glittered
with the latest absolute want,
dispatched for the arctic post
and the sloes have gone,
and what requires silence
is deep to crocus slumber
those arms, those steep
but crooked fingers
grip with winter
crows about the cripple
bare orchards, scented pines
stood indignant green perfume
foragers nuzzle worm
entire empires, such
squigglers are beyond roots
mulled warblers make
crimson music, achieve
the commercial heart
husbands entangle one
another "gift-scared-
in-the-chandeliers"
panic tastes, floors
are fraught with
pointless antlers
frost nipped rose bud chasers
red mittens up to wrists,
chestnuts auburn croak over
festive fires crackle choirs
whose for advocaat
coloured hangovers?
sti collectors in
deeply autumnal parties
rich with too much cheer
overdosed satsuma armies?
think those wreathed by war
or body bag incoming
those that are stalked
by themselves, or sore
from loneliness, exact
mirrors triumph dying
whose suffering are you
thinking when three
courses later drowned under
asti spumante?
december's indulgence
a near panic of parcels,
precise ribbons, a precise
constellation wreath and hue
attach the air with
excitement, eve of,
expectant windows
expect snowflakes
wishes constant
about sleighs, will
laughter holler down
cream dispensed slopes?
none so white will fall,
reindeer magic gone, and
january will have consequences
white miserly edges
ink bury
plath
why were you
so bee enthralled?
did you want to
wing with them?
be the ingot of
the african swarm?
byron
why ink yourself
hades?
or become
the devil's
shoulder?
cemeteries of talent
for the crows to
wander across
for the seasons to unburden
how many pages deep are we?
thinner than a sea or higher than
a mushroom's lid?
meniscus walkers
drown easy,
why are dreamers
the most envied?
gleam collectors
of their hurt,
penniless in
forsaken archives
some openly waltz
into coffin ownership
taking with them
dark hidden mortgages
whilst others are soaring
some refuse blank paper,
refusing empty doors
why wait for nothingness to
exact, blandness is king
and unique is a dead thing
splintered stage, shadows do
have us take shape
word pyres a twilight poem
cut from chrome inspiration
if i stayed am i to be unwritten?
who notes the passing stream
it's gargle of prisms?
or the person that has been a statue for
46 years watching the sky's increasing
blemish?
so words are taken and remade
some are derelict or copied from another
poet's voltage, some are unworthy of
the fire that thought them into being
how many pages are we?
none for turning
or volumes taking lifetimes to reach
where the defeated lay
pens inverted or
nibs pointed elsewhere
so swallowed that the skies
are empty and unsuccessful
as a seed given cement
ourselves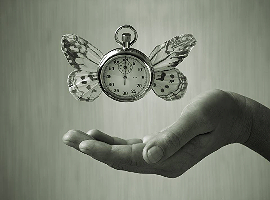 against the rust of
our lives
fingerprints of fading
we breathe against
the tide
a fearsome sigh
watching the vanishing
spires
approach mood worrying skies
we thought ourselves
limitless, roads of endless
footsteps to travel
but it's us who unravel
losing atoms of ourselves,
and the sun strewn lanes
are buried by the covet of frosts
remember ourselves
whitening, yesterday's
filled with drifting
windows are mirrors our
prisons, too many books
of unmemorable pages
ourselves amongst
the quickly sliding minutes
a-whisper-went
maybes seldom are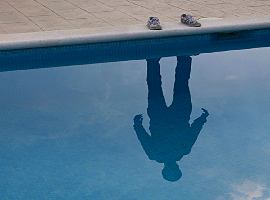 impossible
my implausible
gaze takes you in
worsens thirst
into hasty atoms
a still white sea
sculptures of ocean worth
foam heads all porcelain
sobbed planets yearn
words will keep
and secrets won't
unfurl
remain re-hidden
beyond these
traced lips
if i offered summer
about my rose hips
are you the aphid swarm to secure it's liquor
to give me soot collars?
your colourless nectar
deeps for narrow roots to exist
perchance to
whiten rainbows
to interrupt my bed
will you interrupt me?
the heart is
under icicle
threat
maybes can
happen but
never here
take breezes by their sighs
undo the nettle from it's spear,
why is everything
nothing my everywhere
without you near
seldom glances
appear to
glimpse this way
clandestine squalls of
opal-ness, careful-furtive-
voltages
why is the horizon
so distant now
where you stand silhouetted tree
maybe
but never does
no promise yields it's clenched bud
seldom the river eases
slow
for the meniscus to become a mirror
you will catch my gaze there
a glance of forever
thru' the torrents of swirled-silver-creases
bury me
in your deep swollen hair
forgive me if i stare
for such perfection
does not statue in
my usual direction
pale wished skies
all startling confusion
silence entangled bramble thick reach
so many are stood uneven
stood upon broken kissing
many are too drowned to stand
maybe
if you were the
honey of what i meant
the sugar intruder
tall petals and a
waist to make the kingfisher dive into
deeper blisses
but that loneliness
that bright hot thorn
i am inseparable from these days
i have become
clock deep
and wasted with
yesterday's wither
a diary spills
blank pages
a certain sleep
will be the finite of me
assured as maybe can be
twinkle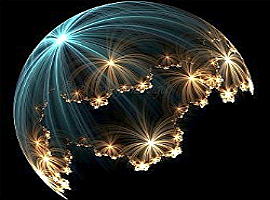 hear the grass coerced breezes
like slender paper fingers,
a paused sky
resembles glitter
i cannot be this dusk
anymore,
there are more slopes
to travel
january, an anniversary
about to re-happen
a wield of sadness
about to begin
where all crow wings gather
crowded ashes,
i think purely
sunshine
the horizon you
stand upon,
i see you not lonely
but of light
i cannot gaze far enough
or without thought reach
but time will surely yield me
to stroll that very porcelain beach
i glimpse you in the half
quiet silhouettes
or in sleep's spiral of
forgetfulness
by that childhood bough
where youth takes me,
abstract windmills
liquorice sails
strawberry convincing hedges
mauve manoeuvres
where the blackberries want
autumn as forever
"soon my son"
when days unravel
and clocks become
unworthy
peace will infuse
the seas to your blood,
until them my love
i watch from silhouetted aether
proud of how your stood
no flag will tear you down,
soon the whisper shall
be met as one
and boughs full constellation
sparkle,
trace your aim to the brightest sky
that's where i am
watchful like a
protective lullaby
when someone loved perishes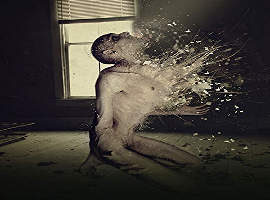 into reflection
stir
this gaze of
discordant mirrors
reveal your sighs
of soaring birds
glancing from the
azure peak
too much silence
wakes, sadness
roots in acorn
spaces
too much a sea
the rust of grief,
dismantle once
spilt ashes
into possession
of quiet
into muffled
distilled glistening
too much dew
becomes a spire
into the torn
few
who resides
dark obliterated
horizons? the roar
of dusk is forever
ink myself away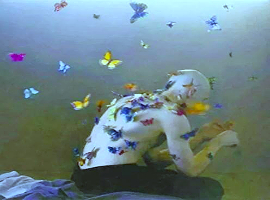 daylight seems borrowed
and the minutes stray
leaking from the clock's
abyss without restraint
on hours like these
and there are many
wish the ceiling
around me
and the white pieces
stay unwritten
where the gaze should
be filled with rain
no flowers ease thru'
these burst of
albino pages,
no seed to start the root
days are hourly
and pass away
eager to flee
the silent body
i fill myself with
petals, with indistinct
fur, mauves and hollered
reds but white ink
is the poet's hesitation
and whitens further disgruntle
a mocking snow no word will
adhere
precious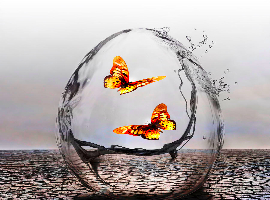 beneath shadowy
tree
a serenity
of cobwebs glisten
as if the heavens
spared a galaxy,
such beauty is
paleness before gleaming
stir up
the horizon
of bee gold,
no opaque winter
would collapse this smile
a tiny sea
a dewdrop breaker
shivers me,
moonbeams
wash over sleep
where i kiss
constellations
diminish,
contours sigh about
ether
heartache loses it's vast grimace,
an inert of
planets
become
sudden wonder
my bliss
patrols whispers
of conjured seeds,
orchid sculpture loses form
glancing off your dew lit back
above the brow
of moonlit hill
tranquil before
a shrill world
infected by pity and stealth,
you make the avalanche still
make me quiet as
a heron's trance upon
water, guiding fathoms
into passion performing
grasses, instill your
gorgeous synapses
beneath the snow affected
ceiling
a soliloquy
a tremble of
uncertain tides,
where stares wander
loneliness
anticipating fathomed emptiness
hid
to open is to
bleed the inner
out as if blood
is shouting
my reds,
my magenta
are secrecies hid
prying won't accomplish
i could be the
surface you want
me to be different under,
come claim my blushed coral
my aquamarine slant,
alert when closeness
is nearly, think me drowned
when it's you submerged
those that endeavour
find energies can't and
marital urges spent of
want, bludgeoned
daresay in my head
there's trouble under
vitriolic sheets where
the snowflake palaces
reek of too much sleep
you won't access
my concealment and
atoms, they are welded
certainty to a lie
eyes appropriate the
kind of winters that
aren't looked into,
few are seldom
some acquire the
litmus to my mind's
geographical stem, none
find the colour of my quiet
none shake the cathedral's
stained stance, all the
nakedness and stupidity of
thighs won't elaborate desire
you try cut paper
blondes and slim male
dragonfly's, all with
mermaid tempting zips
i want none of it
i am cormorant
wielded sky arc
for all fleeting glances
to source, to forget
exist
in
clandestine
disappearances
below wrists
are exact storms
unifying night into
unreadable bruises
the godly hiss
applauding the exorcist
to pluck out
silhouettes quicker
but my seas are
clever, it sighs
backwards no explicit
fingers can remove
black narratives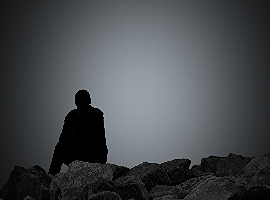 morning insists
upon it's knives, creeping
diseased inches
gloom
is nuisance
to the bright hearted
gloom is
suicidal dirges,
come let horizons fall
dwindles those
in charcoal
mood
disciples to
their own frayed
nooses
sunshine
hurts every kind
of shadow
it's dusk later strides
and is bold to interpret
wrists
departure is
soon to nail the
clock's stubborn entrails
face lit stupor
observes rain
thumb the window panes
ashtrays
of smiles,
discarded nectar
all of them
disposable
tomorrows are
always in the bottom of
the drunk glass
upright hearses
complete the
dream's task
following fucking
circles, twist yourself
the same dead hours
tide's coming fast all
broken dissatisfied
butchered wings
there's an upturned
cot of childhood sighs,
a man with a drowned in look
sheer edges are for
falling from, see the many
slow diving butterflies die in gasps
enough to outnumber
autumn's handprints,
countless as the shingle shore
i sit squandering minutes
trying to swallow them,

entire clocks kill lifetimes
there's a voice with splinters
in it's slick tongue, enthrals
footsteps further to sink
not yet quite numb, the
devil is greasing the road
we all travel upon
stood up drowned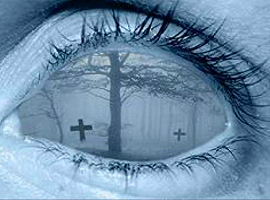 we all want out
of our skulls,
absinthe wednesdays
and thursday ruin
the weekend's here
for obliteration, i'm
down the stem of
another glass
another day of
white out, numb
strides take me
from difficult mornings
ablaze mind where
the earthquakes
happen, i'm three
inches over the ravine
that terrible comet
like most humans i
abhor is bright as
a halogen seizure
haphazard minutes
like jugular traffic, i
seldom feel my own
heart in smothers of
black, disinterested petals
and there the blight of
longing grows like a movie's
sinister suspense
it's at the shoulder of my
troubled resonance like
a greedy tide towards my
existence
loneliness is a watchful
gargoyle, it stalks the panther
sleek evenings, patrols the
afternoon like a sullen lynx
upon the bland staring
ceiling heavy as a snow
scene, a voyeur narrates
stranded and isolation
we all want time to
proceed faster to find
our bones have exceeded
their calcium boroughs
and naught is the glance
beyond the footsteps that
brought me here, we are
all stood up drowned
slowing the pendulum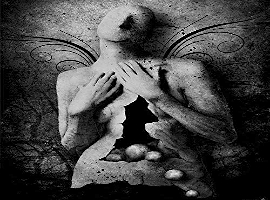 blood don't
count these
bored heartbeats
blood hastens
blood always
to arrive
destination to
achieve circles
comets at the lung
still if you will
your rouge,
how many horizons
have disassembled
to ruin, bring atoms
back to their cease
applause with stillness
lay among slowing
moving wreathes
melodies of echoes
where yesterday's
sanctuary belongs
don't disturb the
mirror's wisdom
with occult rain
prefer now stood
in dusk and it's
dark rapport
like a mind's deep
in a glove, a
smothered alcove
blood you have too
much of the sea's
sway, too much tide
you roar and pull
rocks apart and
shout thru' the aorta
come dispel your
seethe, let this river's
intention lull to a crease
come collapse the
statues, let the heart
rid it's drumbeat
infatuation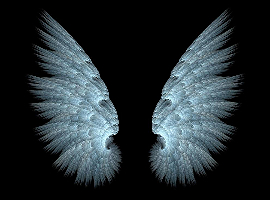 we could have
met, we could
have been dna
mirrors
a copy of snakes
enthralled in
one another's
soot gaze
a reflection upon
disturbed waters
we could of been
the perfect balm
for each soul's
ache
we could have
when the
trees become
splinters
when mountains
return to pebbles
return to ions
and the sea's
voice is taken,
the storm's blow
turn it's weather
meant vengeance
into docile sighing
when the lion
returns its prey,
heals the hurt of
being maimed
this uncharted
horizon isn't
happening
tho' it's pall is
bright and severe
with want
I am agile to
your bones
and blisses
i would have
been continued,
ten thousand
snowflakes for
being swallowed
our drowning rapport
amongst the tender
swaying nerve endings,
words become voltage
word blazes, and skin
tongue written upon,
ensnare me with the
dew of your coarsing
mesmeric tides of
pure undulation, i
could keep dead
here
intuitive thru' out
blood's asking
i'll never populate
disappointment

dwindler
kingdom
blankness,
a deaf
page where
winter gowns
or blood white
milk, where the
moon has it's
arctic spilt, or
albino mountain peak
an entire sleep a
whiteness in amongst
the snowflake slow
blindness, an unseen
sky no ink traverses
an idea has no
crocus to build
or root to stir
outward into,
thirst is, but no throat
and the gossamer
spaces shift, the flame
won't exact it's gift, and
the shore is desperate
with sketches of wings
traces of which are
taken as if such
charcoal-sung-thru'-
ribs did not exist,
imbalances of sighs
are glimpsed
futureful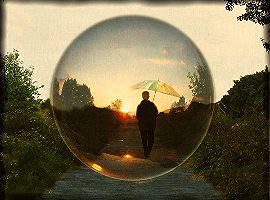 follow me
the minute
said
do not let
the stealth
of winter
collect you
in it's death,
there are roads
to unfurl, and
horizons to
aim into
and with
where from here?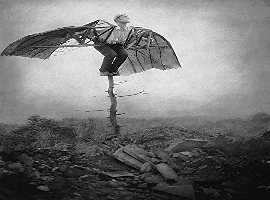 don't despair
for where will
that gloom
introduce you?
tho' bleak is
the brow upon
the saturated
many
and lifetimes
are surrounded
by un-illustrated
bare and sharp
mountains
that shadow
should decide
your footstep's
outcome
even from the
cot time is
exhausting and
watches wither
there are too
numerous
directions, and the
compass confused
should the skies
be paused, and
wings made to
quiet?
should the hum
of blades and
other such grasses
become stillness?
seeds told to stop
their necessary
reaching, buds
reverse their burst?
you cannot command
the air's whisper or
the tide's mismanaged
shore
no one notices dead clocks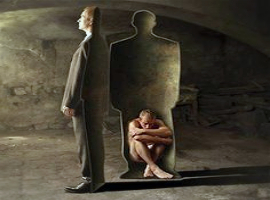 do you
see in
silences
involved in
the murmur
of death
or the squat
of fingers that
take all gasps?
the air
stillness is
made up of sighing
and tiny
lightnings
scratching away atoms
what quiet
is found is
a ravine quite empty
sit among the
adder blacks
and pitch of muffled
lonely as a feather
mute upon an
abandoned spider's web
lie back amongst
wet handprints
where fungi observe
and the collars of
bats ensure
permanent dark
there's a strange
sea rattling above,
gaseous seethe of eyes
the rain that seeks
to drop is only
heart meant
it has no glisten
and sadness as
a crevice
solid walls of
grimace, crouching
shivers like eerie resonance
and the inches get
deeper in their swallow,
up now to the neck
there's falling with no
floor met, keep on like
a broken comet
where the prowls of
others glow concern,
sticky in their glances
can't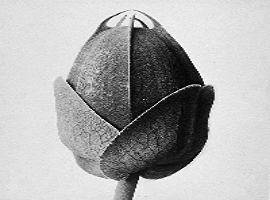 don't want tomorrow to
be a mirror of the past
where routes are most
thick and traveled often
thru' out daylight's tired
mask i don't commit to
those minutes given but
think in quiet slivers
nowadays there is much
to rot about and fall whilst
being stood, falling is
easier as older hills
come into view, where
eyesores still boast, the
sky now is dirtier and full
of melancholy blows
consider myself to the tide's
process amongst the room's
grey clothes, rain is always
window bound, cries wet fingers
too deep now to underneath,
subterranean to the sighs
being blown, drift thru' the
headless grasses made to groan
there is a starless above where
winter holds full claim, and letters
i wrote drip off pages, their love
won't come again
yet yesterdays are awoken and
the bud i ripped and hid, it's
memory colour is never far
from it's hinge of remembering
an inert gasp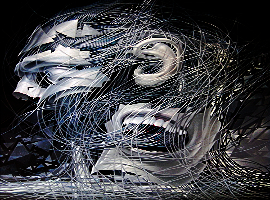 dreary
wash over me
a thousand of
your dead
despairing
sundays
eyes aren't
lit and the
horizons that
cross them
perforate with
distance
has winter
come so soon?
like a devil
concerns it's
gaze over
cots
how heavy the
air feels like
too many lungs
have been borrowed,
accompanied by too
many loving shadows
they infuse the
sky's hope with
further dread ink,
and steal away
my fingerprints,
edges falling from
like deft rain
where is supposed to be?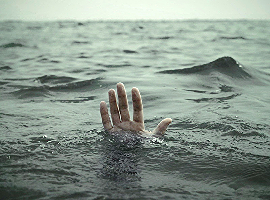 i'll not wander far
until the horizon greets me,
each path has footsteps gone
with a shadow's silk upon
against the last hour of sunbeams
a slow easy river slides
a stir of mirrors passing
i'll not be long
until time is done,
the direction of one's own blood
has it's own lifeless pond
view the disappearing curlews
each alone upon their strange song,
mermaids slide strangers beneath seaweed thumbs
succumbed and gone
nearly april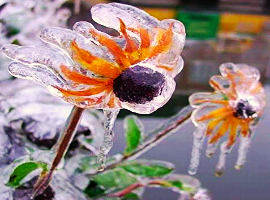 buds that should drip with
molten skirts are nodules of watchful
quiet over mortuaries where
the seldom hares grope thru'
the anaemic stricken grasses
a sold sun strangled with aeroplane
vapours insists it was warm once
elders would grieve for a suntan,
icicles stoop the newborn's fingers
trying to root past the hedgehog corpses
gnawed cripples with fierce teeth
winter has thrown it's dentures,
wrapped it's blue mouth around each
waking, putting back those stirring
into cadavers, into cemetery statues
oh sky take away your thunderous bruises
sick of wet kingdoms, floored with
drowned fish, and cold so cold comes to
collect the lung's song of pneumonia,
and the fields are back combed with rot
gaunt ploughs idle in their rust attire like
sickened bronze ribcages, anxious starlings
will not settle there even if rooks are upon them,
massacred orange skulls litter their soft
squashed innards a local kill for maggot empires
these hinged bleached commas, albino
exclamations are few for rank sucker,
preferring elsewhere where the stagnancies
are tropically better, so the eyeless roots
gather much mulch and sit like rude spheres
sutured windows are grimaced at by howling
movements of shrieked air rid of itself from the coal less
north, childhood widows play at cobwebs
wasting as the minutes surface
watched skeletons chafe the panes
seized buds shrink and will not announce spring
their shrunk hope withers as the rains
lash and the hailstones turn swine mud into
pearl coffers, the cuckoo has been strode upon
and subdued to a bundle of worthless feathers
movement of circles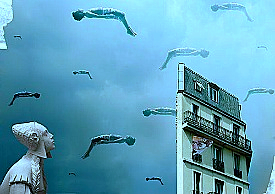 grasses mute throated
stillness, apologetic
trees ready to
cripple their colours
another mask wearing
october arrives
cobweb stealth, lifetimes
follow death observed roads
clocks know no truce,
blueness is the morning i
wake in, waking is being
are suicidal cells elaborating
i used to be fond of
circles, this one is loathed
another wednesday, another
root stops drinking,
wonder has left me
another yawn to fake in
and those that have
spires for dreaming are
someone else's fingerprints
a plagiarism of geometry
and the stood yearn to
lie in sleep's forever,
wonderful is yawned opaque
and bored pauses
heavy skies feel fallen
and calendars tire being
looked at, another day becomes
it's ghost
anonymous woman
pneumonia has her lungs,
the sea is taken
from brutal breath
this particular circle is rendered
cut into sparse, disposable lines
i drift my hours drift
among them, a broken
petal in a slow grimaced
tornado
grey architecture of air
mouths filled with interference
everywhere autumn draped
lidded minds in suicidal residence
a man about to archive
resents sunbeam entry
removes entire skies
with a funeral suture
this roam i have achieved
before but the wealth of webs
attire me more and become
wet sullen robes
days dead to me
a daily cemetery,
i'm regular carbon
awaiting deconstruction
one owner of
stupor, of bored dna,
repossess the past
with frozen illustrations
that horizon boasts
golden, where stars
appear chrome and
neatly folded
gaunt windows blemish
this gaunt day,
another circle
to wander
i'm tired of such
circular motorways,
the same old copied sunshine
coloured crematorium ashtrays
the sky heavy still
pushes down with blunt
shoulders, pushes down
upon thirst
i am built of circles
my favourite chloroform
to ease by such spheres,
repeat when
the alarm clock screams
another honeycomb
of temptation
to find that temptation
is a politician's lie
so full of circles, i've had my fill
hey november
hey november
talkative quiet
is amongst the
stillness
not one tremble,
for the breeze
that patrolled here
in summer is pillowed
abrupt as lightning
interference came and went,
those months before
fold away
how can such
pages be beyond
already? the route
of rain is not quicker
there is grey and
much yellow to it's
edge, the mortuary
hinge to a season
furnaces rooted
discontinue digging
are filled with
slowness
mellow mushrooms
perforate broken
clothes like clutches
of exposed thumbs
like whittled pillars
or tooth white tombstones
consume the language
of late summer dresses
fraying boughs fumble with
ever blonder gusts whitening
their mutter under into bark
possessed sleeps
swallows gone thru' the
steep steel clouds when
yesterday appeared wrong
with cold scowls
echoes achieve whispers
where november concerns
itself, cripples drop their
last reluctant hinges
solemn gazed air
irreversible as a minute
passes, a chrome rotten
breath
subdue the kernel's
engine, wreathe the
honey achievers, skeletal
doors allow no one
hey november
you have the month before
enrobed in tan colours
and predatory dead yellows
come drop your final bones
july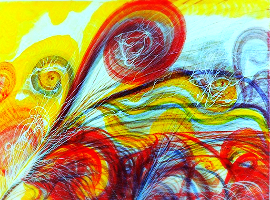 oh july
here amongst the stiff
and loosened grasses
pollen hinged air and
confused sneezes,
butterflies strobe
beware the crone's
shawl of stuck stars,

her sharp knitting kills
sodden breathes are where
the moist kingdoms dwell,
worm cities at their most wet
here the buttercups stray yellow
and the song crowded trees
full of picnic treasure
cool hedges spliced with
thrown sunbeams encourage
green spheres to fulfill
with sugar to blacken their robes
where the adder sleeps in
a chlorophyll sarcophagus
blissful upon which hot whispers motion
and the nearly motorway
is about it's waterfall rush
no kingfisher would want
there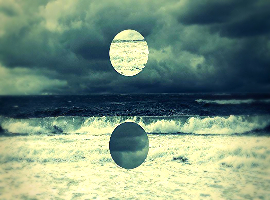 i am about with
rust, too much
antique interfering
sat glimpsing the
surf fold into itself
the mirror of it's blue collapsing
seagulls pretend to
be eagles haunting
peeling greyness
lighthouse stood like
a white spine, where
thoughts should be
a skull full of bulbs
mobs of starlings fly
ink squadrons over stiffness
over the marram grasses
scared of what the
sea might do with it's
oversized emptiness
picture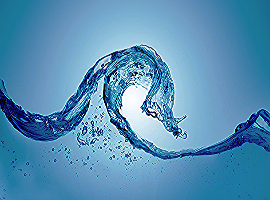 there from the west
ink borders broach
the ever riled waters
a turbulent lung
wanting rid of sky
and retreating sun
that amber scar is
overwhelmed,
what stood for
childhood is
drowned where
neptune possesses
every autumn crown
deep water is worded
and wounds the constant
land, staggers itself against
spume and furious bolts
of breath, cliffs are jagged
temptresses
ruin in every surge every
tug at granite root, the
ceaseless song of being
taken, this isle of sentries
kidnapped by what is
an army of rain
sped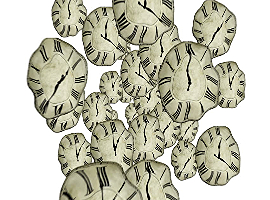 when the mind is stood
catatonic stillness
absurd how clocks become
faster as if the horizon of
hearses is beckoning
that fluid days leak from
calendars quicker, a pouring
of squealing minutes when
childhood had it's vigor, now
barely blows don't tremble cobwebs
exhales lifelessness, whose
to have their root taken next?
pale windows stared from
as autumn collects it's bones,
those deep floors drowned with
the pace of teeming yesterdays
where our glimpsing goes mostly
into, forgetfulness and incapable, how
many swans lay there pinned
and pining for youth that went
speedier sunday's pass mercurial
in their dash, seventeen and the
woods in winter felt peaceful under
ten thousand gnarled wrists, now at
fifty one a mausoleum of splints
where's the tangle of the excited sea
gone? that infinite ice-cream of
forever, here is the now i dislike
most, the rummage of lust spent,
even words are daubed arthritic
spidery-sling-worths skitter upon blankness
will today's final sunbeam that tries
with tiny golden fingerprints fade
upon that bough where a crow
crouches? where does the retreat
of light go? and go it does with such
vehement velocity